Week 30 of MFW Adventures completed and halfway through our 4th kindergarten unit! Trucking right along and loving it! Here's how our week went.
Adventures
Bible
In our Bible lessons this week we practiced a new verse and talked about the resurrection of Jesus. On Thursday we attempted a recipe for resurrection cookies but with a mixer that only has one beater I tried for a long time and only ended up with a sore wrist and a big mess!
Math
We have continued working on multiplication and using rounding to make an estimate Chelsea finished the chapter on Friday so Monday we will be starting the next chapter!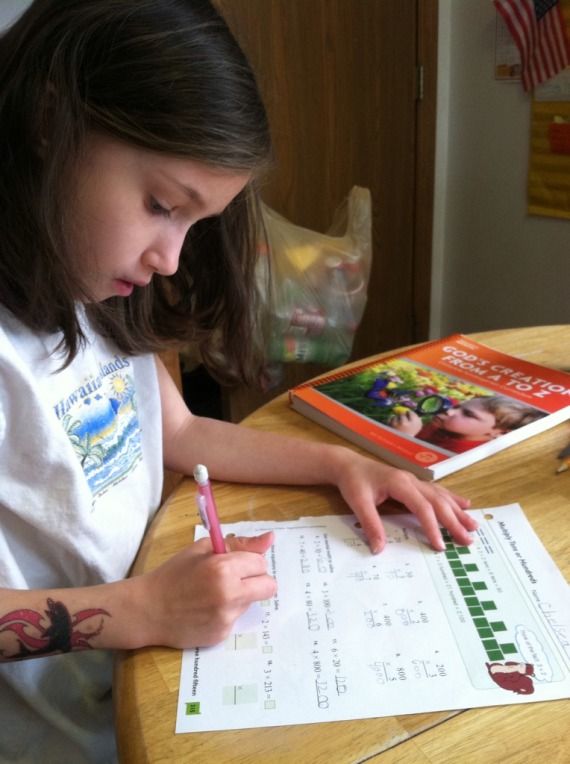 Science
The kids continued to enjoy our magnet kit and the experiments that went with it.
History
TRAINS! The transcontinental railroad to be exact. We read the last story in
American Pioneers And Patriots
and
Iron Horses
about the building of the first railway to connect both ends of our country. Thursday was state number 38, Colorado!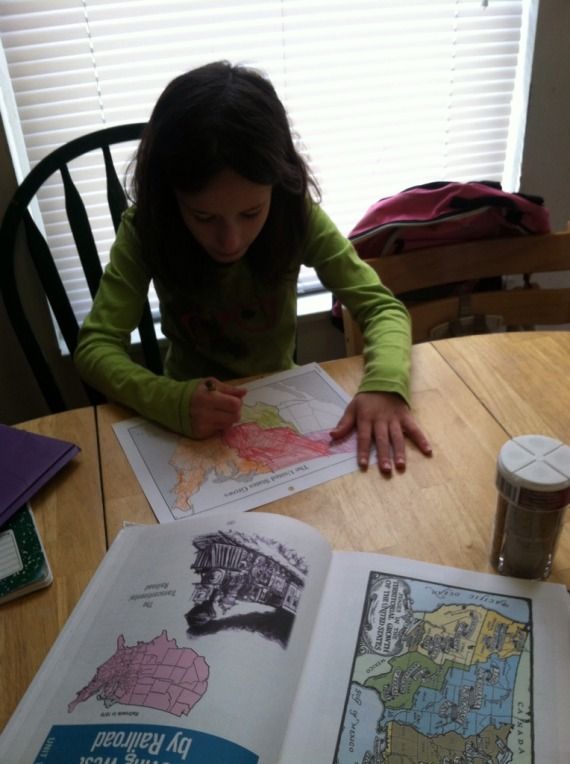 Reading/LA
In our English lessons we did more letter writing, talked about words that sound the same but are spelled differently and have different meanines ie. flour and flower.
For reading we continued working through
The Treasure of Pelican Cove
. This book is really good! I'm even enjoying it!
Kindergarten
We finished up our leaf unit started our Apples unit! This unit has been a lot of fun so far.
Bible
The Bible talks about us "bearing fruit." We read from Galatians 5 to find out what those fruits are and made an apple tree picture with the fruits of the spirit.
Math
We got a variety of apples from the store and made a graph of the colors we had and how many. Then Hunter put them ALL in order from biggest to smallest. On Friday he did a worksheet with red and yellow apples and placing them in the correct spot on the chart.
Reading
To finish our L unit Hunter thought of words that started with L and drew them. The cutest by far was one of his Aunt Lauren!
A new letter was added this week and as usual, Hunter picks it up quickly. We also started a short vowel song. He tried writing some upper case and lower case A's on the handwriting page. We are splitting it up and doing a little at a time since he gets frustrated easily. Hunter enjoyed trying to write his letters in a container of salt,
Science
To go along with our apples we tasted and compared the different types of apples. Hunter couldn't choose a favorite. Chelsea liked the red ones and wasn't a fan of the yellow and green apples that had a little bit of tartness to them. To finish our week we made home made applesauce! It was really good and pretty easy to make. Just 1/4 cup of water for each apple you are cooking. Cook them until they are soft and can be mashed up. Let the kids take turns mashing them and enjoy!
Have a blessed weekend and week to come! Here's a fun picture to close with. Max being very skittish around the kittens but trying to play.