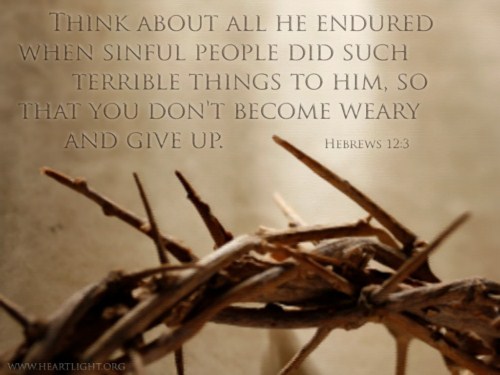 picture from www.renewedstrength.org
This verse spoke to me when I needed it most. After trying to help a dear friend and have it majorly backfire I was feeling greatly defeated and weary. At church the next day though I got exactly what I needed! Refilled with God's love, encouragement and grace.
Hebrews 12:3 is a great encouragement when you feel like giving up or feel just plain run down by life in general or a situation you're going through. Highlight it in your Bible, post it on your fridge, memorize it, whatever will help you to be reminded that Jesus went through all kinds of torture for our sins. No matter what we need to turn to Him for renewed strength and perseverance.